Don't wait until the weekend or your next facial to give your skin some time off. Enjoy the benefits of professional skincare at home anytime. We have created an exclusive collection of high performance skincare products packed with good-for-you ingredients, customized to target your skin needs. Designed to help you discover your skin's true potential and feel confident in healthy, timeless and beautiful Skin. So, say good bye to stressed-out, dull and tired skin and hello to glow. Weekend Skin is just a click away!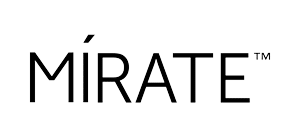 Our signature skincare line MÍRATE™ provides clinically proven safe and effective everyday essentials and targeted skincare solutions that are rooted in nature and results-driven. We combine the power of the finest responsibly-sourced natural and organic straight-from-the-earth ingredients, cultivated by science and cutting-edge technology. Designed to address your major skin concerns, make you look great and feel amazing. Clean beauty, delivering visible, real results. Redefining skin health and beauty.
our story
We are an eclectic team of experienced estheticians and some of the best skincare professionals in the country who take your skin seriously. We have utilized our collaborative research in skincare & nutrition with the brightest chemists in the industry to create luxurious clean formulations with safe and natural skin-loving ingredients that have instant impact and work overtime to transform, restore, nourish and maintain your skin's youthful glow.  Our targeted delivery system enables vital ingredients and nutrients to effectively boost and improve skin hydration, elasticity, reduce fine lines, wrinkles, pigmentation, sun damage, acne and improve texture. We strive to help all skin tones reveal a healthy, brighter complexion.
Our custom breakthrough products were originally exclusive for our spa treatment room back-bars.  We were overwhelmed by the response from our guests requesting samples and asking us to make the products available for home use.  So, we listened and made our products available for you to enjoy at home.
Knowing that there is no such thing as a one-size-fits-all skincare solution, our mission is to develop easy-to-use, healthy, effective and innovative skincare solutions that address different skin challenges and restore the qualities of youthful looking skin. Our goal is to reach as many people as possible and supply them with an effective and natural solution to aging skin and gain healthy, bright and  timeless skin.
Radiance-FROM-WITHIN GLOW
Our formulas are rooted by the beauty and power of nature. We combine powerful clinically tested ingredients that empower each other, the power of two or more.  This includes bio-active plant extracts, anti-inflammatory extracts, powerful anti-oxidants, super-foods and vitamins.  We curate the right combinations, once combined, the potency of each active ingredient is enhanced, working more effectively than by itself, creating super-potent ingredients that are deeper penetrating, delivering nutrients while helping to repair and support the skin's natural renewal process.  For that hydrated, plump radiance-from-within-glow.
We are constantly evolving, looking to improve and incorporate the most advanced technology for healthy and age-defying skin while promoting confidence, self-love and empowering beauty!
Formulated Without:
Parabens, Sulfates,  Mineral Oils, Synthetic Dyes, phthalates
We are proud to be :
Certified Cruelty-free, GMO-free, Made in USA.
You may also like
Delightful super-food and plant-derived healthy formulations of Luxe Masks, Peels, Scrubs and Skin Treats packed with skin-loving ingredients that help restore the qualities of youthful looking skin. Revealing an instant hydrated, renewed, and a gorgeous radiant glow for a timeless complexion. Clean beauty, powerful results.
JOIN THE OBSESSION!
Don't miss out! Sign up for email updates, news and promotions.
Receive skin tips and tricks directly from your Estheticians!
Be the first to hear about new products!
Plus, get 20% off your first order!
Free US Shipping